The business challenge
No two work days are exactly the same for Bobby Bange, an Above Store Leader at The Hodges Management Company, a 30-unit KFC, Taco Bell, and Dairy Queen franchise based in Georgia. The 30-year quick service restaurant (QSR) veteran has a diverse set of tasks and limited time. He couldn't waste hours pouring over mailed-in reports or analyzing spotty camera footage to try to identify employee theft in his restaurants. Yet, he knew theft was happening.
"Before we upgraded to Delaget Guard, our loss prevention practices were manual, time consuming, and frustrating. We'd have to rely on General Managers to make copies, scan, and email cash reports, manager deletes, refunds, and other data points. From there, we'd analyze the data for suspicious activity. Because it was such a time-intensive process, we'd really only investigate if we thought or heard there was a problem," said Bobby.
To make matters worse, the restaurants had an outdated, 18-year-old camera system.
"We couldn't even connect to the cameras half the time. We even had a full-time IT guy that was constantly going to stores trying to reboot the system and get the cameras back online. Talk about frustrating! The lack of cameras really prevented us from doing a lot of loss prevention work," said Bobby.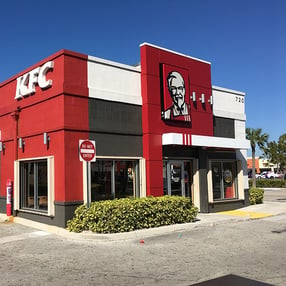 "Before Envysion and Delaget, it took around 45 minutes to review a suspicious transaction. Now, it's just a matter of seconds. My eyes are open pretty big right now." – Bobby Bange, Above Store Leader at The Hodges Management Company
– Bobby Bange, Above Store Leader at The Hodges Management Company